TRACK RECORDS AND WINNERS
TRACK RECORDS:
From 2019  the decision was made to start new racing records (BY CLASS TOO). As a result, the cars allowed to qualifying were altered as well as changes being made to the technical regulations.   
2019 - Konstantin Calko with ARC Bratislava team, driving a Lamborghini Huracan ST set new track record - 1 min 08.907 sec. 
 This time was made during the Super pole qualifying.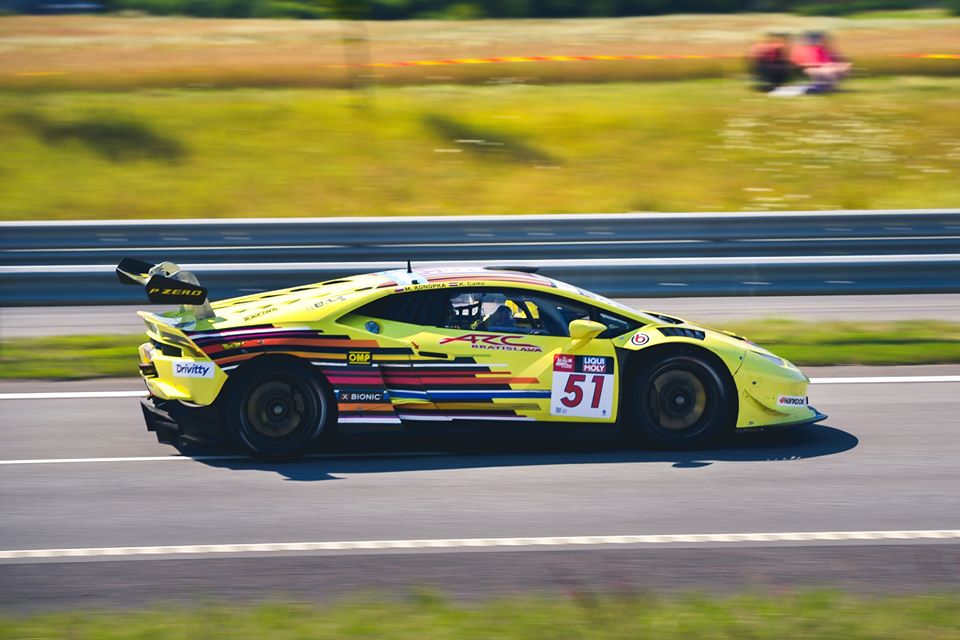 Records by classes during the race:
Class
Best Time
Driver
Team
Year
GT Open 
1:09.553
R. Aron
Circle K milesPlus Racing Team
2020
GT3/GT4 
1:10.384 
J. Gelžinis

 

Circle K milesPLUS Racing Team
2019
SP4
1:15.903
A. Mištautas
Baltic Petroleum by Piano Piano
2020
SP3
1:16.726
M. Jurgaitis
GSR motorsport
2020
SP2
1:11.680
B. Schouten 
PalangaSpa/Balpol-JR Motosport

 

2019
TC5
1:18.264
K. Blėdis
Tarzanija-Racing
2020
TC4
1:19.901
M. Sidunovas
DOCK by 222
2020
TC3 
1:13.829

 

M. Jurgaitis
TELŠIŲ STATYBA
2019
TCR
1:14.772
M. Slaboševičius
Noker Racing Team
2019
TC2
1:18.282
E. Globytė
Mažeikių ASK/Uno Transport
2019
D
1:20.718 
R. Cesiulis

 

ANTĖJA.LT RACING TEAM
2019


Fastest laps until year 2019
2014 - New configuration of the track - Konstantin Calko 1:07.046
2012 -  Ramūnas Čapkauskas 1:17.270


Winners (overall classification):
Year 2020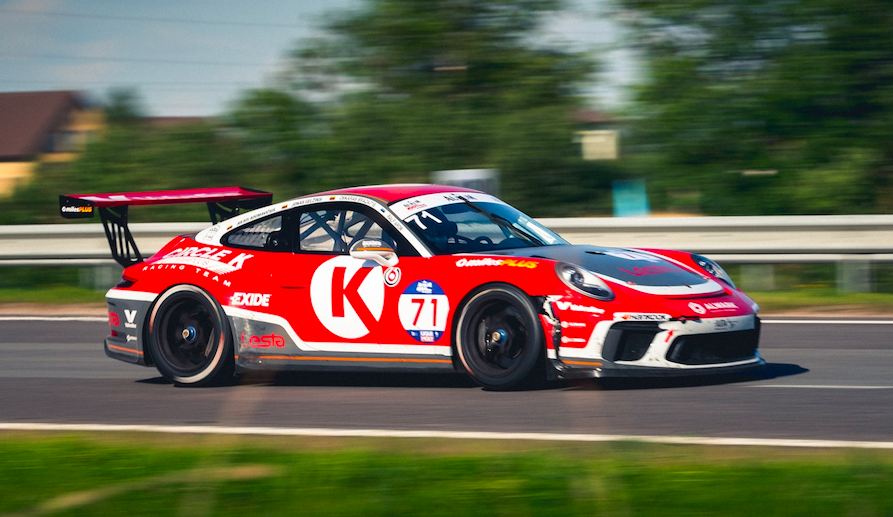 Start number: 71
Team: Circle K milesPLUS Racing Team
Car: Porsche GT3 Cup Gen2
Drivers: Julius Adomavičius, Jonas Gelžinis, Oskaras Brazaitis, Ralf Aron




Year 2019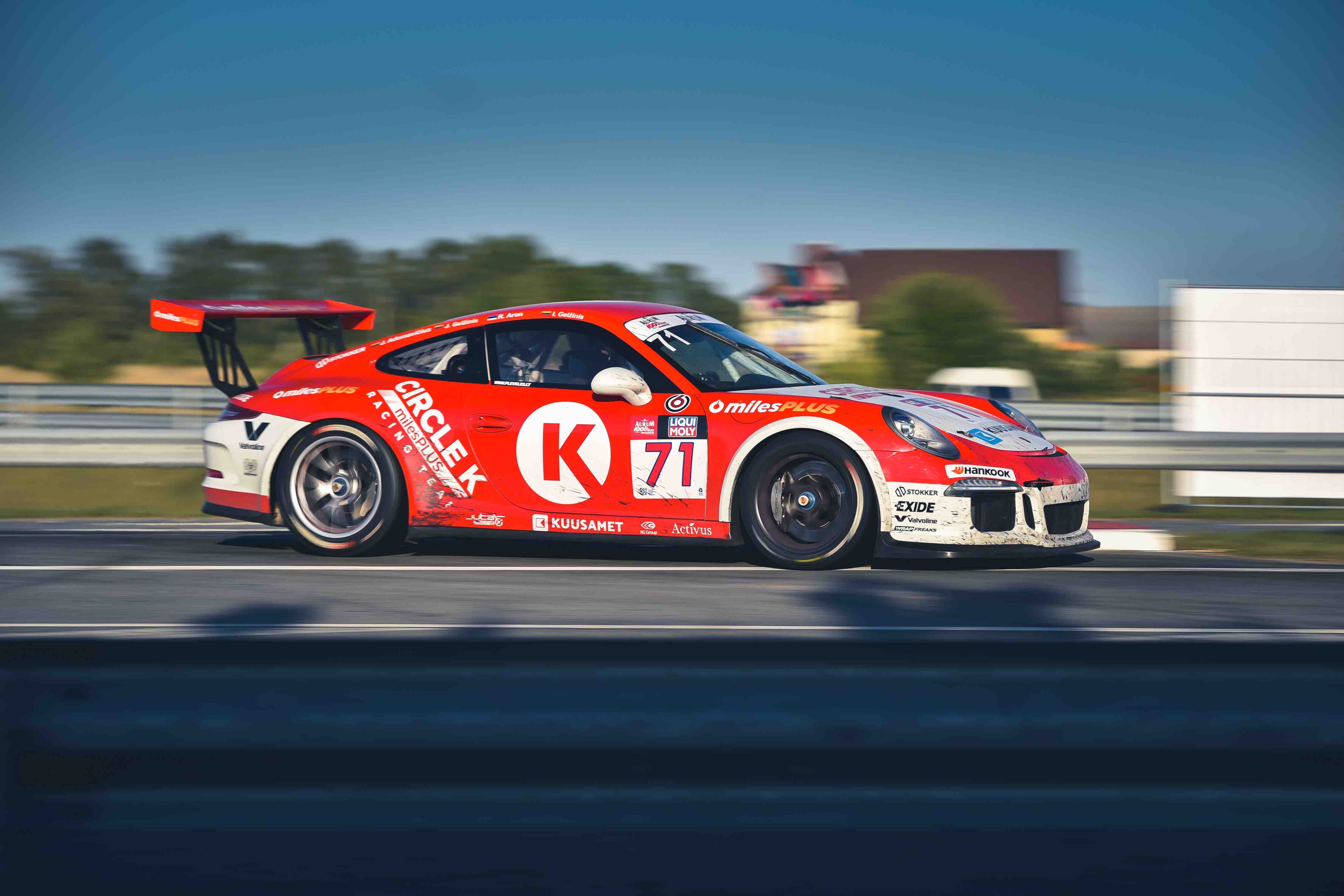 Start number: 71
Team: Circle K milesPLUS Racing Team
Car: Porsche GT3 Cup
Drivers: Ralf Aron, Julius Adomavičius, Jonas Gelžinis, Ignas Gelžinis


Year 2018
Start number: 21
Team: Palanga SPA Hotel by EMG Motorsport
Car: Porsche 991
Pilots: Steve Vanbellingen, Nemunas Dagilis, Robertas Kupčikas


Year 2017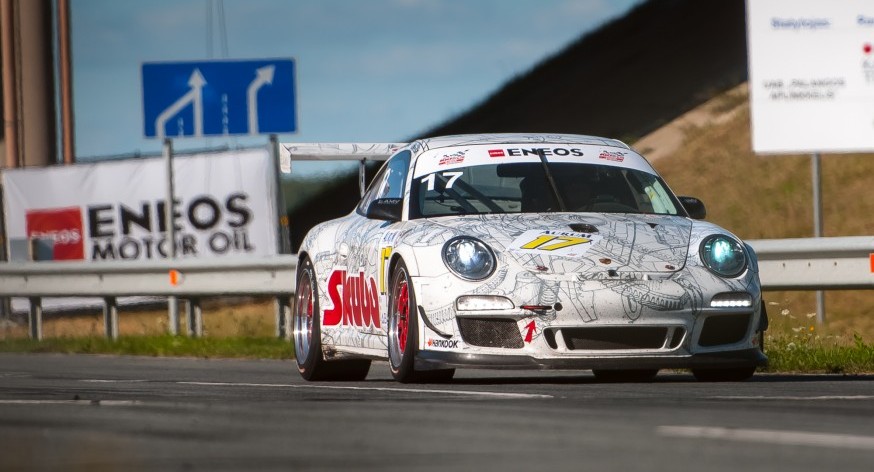 Start Number: 17
Team: Skuba Dream
Car: Porsche 911 GT3 CUP 997
Pilots: Jonas Gelžinis, Ignas Gelžinis, Egidijus Valeiša




Year 2016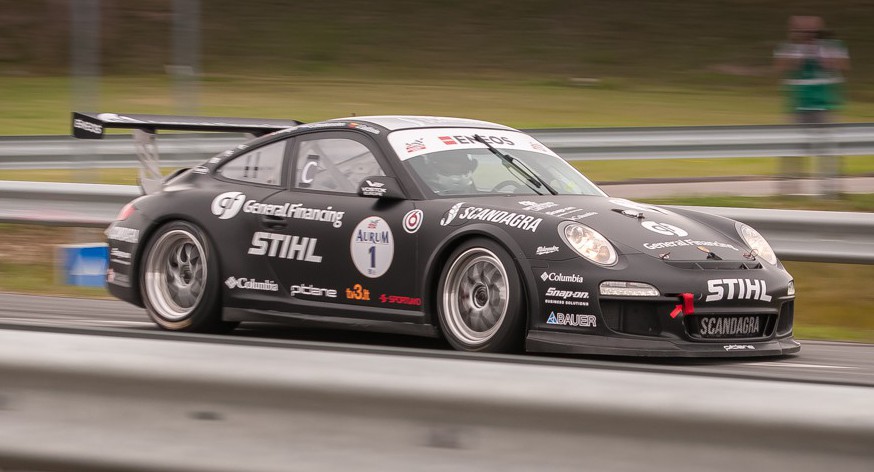 Start Number: 1
Team: General Financing team Pitlane
Car: Porsche 911 GT3 CUP
Pilots: Benediktas Vanagas, Jonas Gelžinis, Sebastiaan Bleekemolen


Year 2015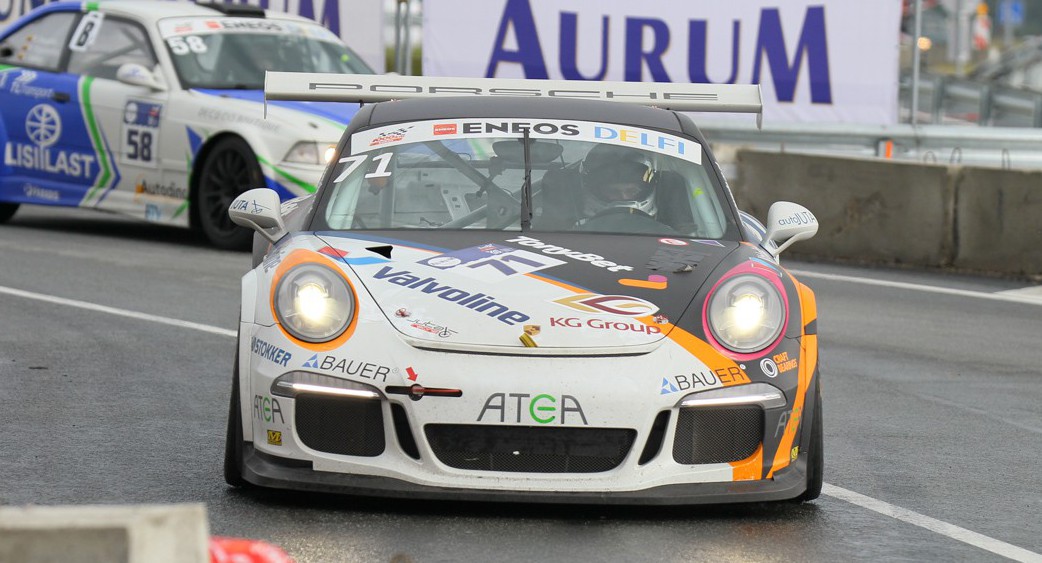 Start Number: 71
Team: JUTA – KG GROUP
Car: PORSCHE CARRERA GT3 CUP
Pilots: Jonas Gelžinis, Ignas Gelžinis, Tautvydas Barštys


Year 2014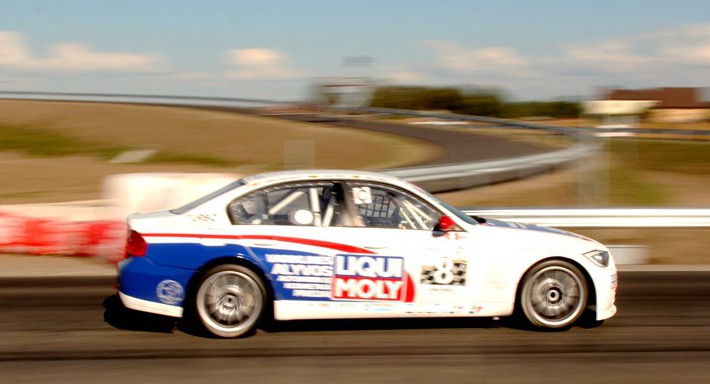 Start Number: 8
Team: Liqui Moly Racing Team Lithuania
Car: BMW E90 Edva
Pilots: Jonas Gelžinis, Ignas Gelžinis, Edvinas Arkušauskas


Year 2013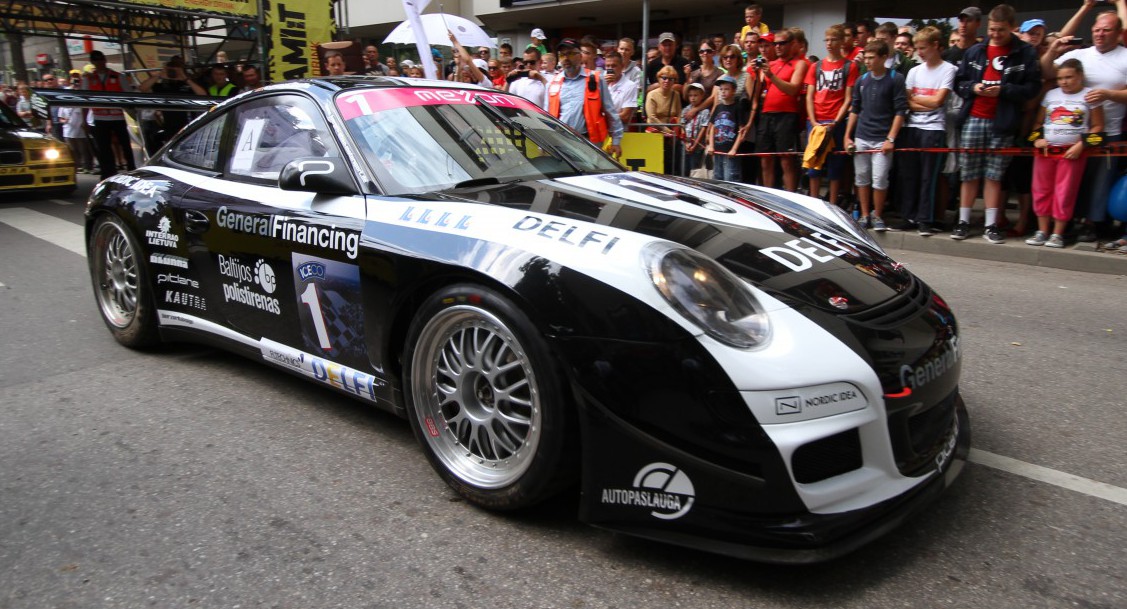 Start Number: 1
Team: General Financing – Autopaslauga
Car: Porsche 911 GT3
Pilots: Benediktas Vanagas, Nerijus Dagilis ir Nemunas Dagilis


Year 2012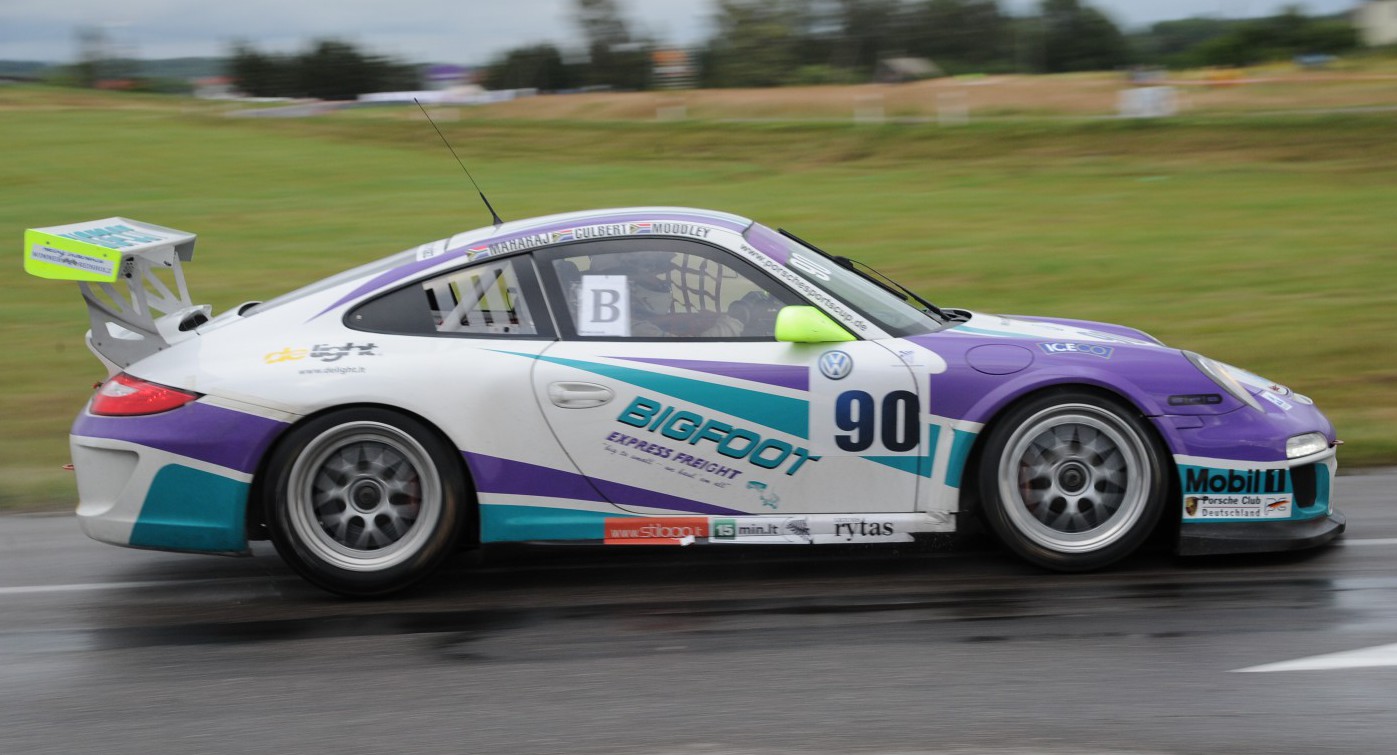 Start Number: 90
Team: Oktanas Racing
Car: Porsche 911 GT3 Cup
Pilots: Sun Moodley, Andrew Culbert ir Manogh Maharaj


Year 2011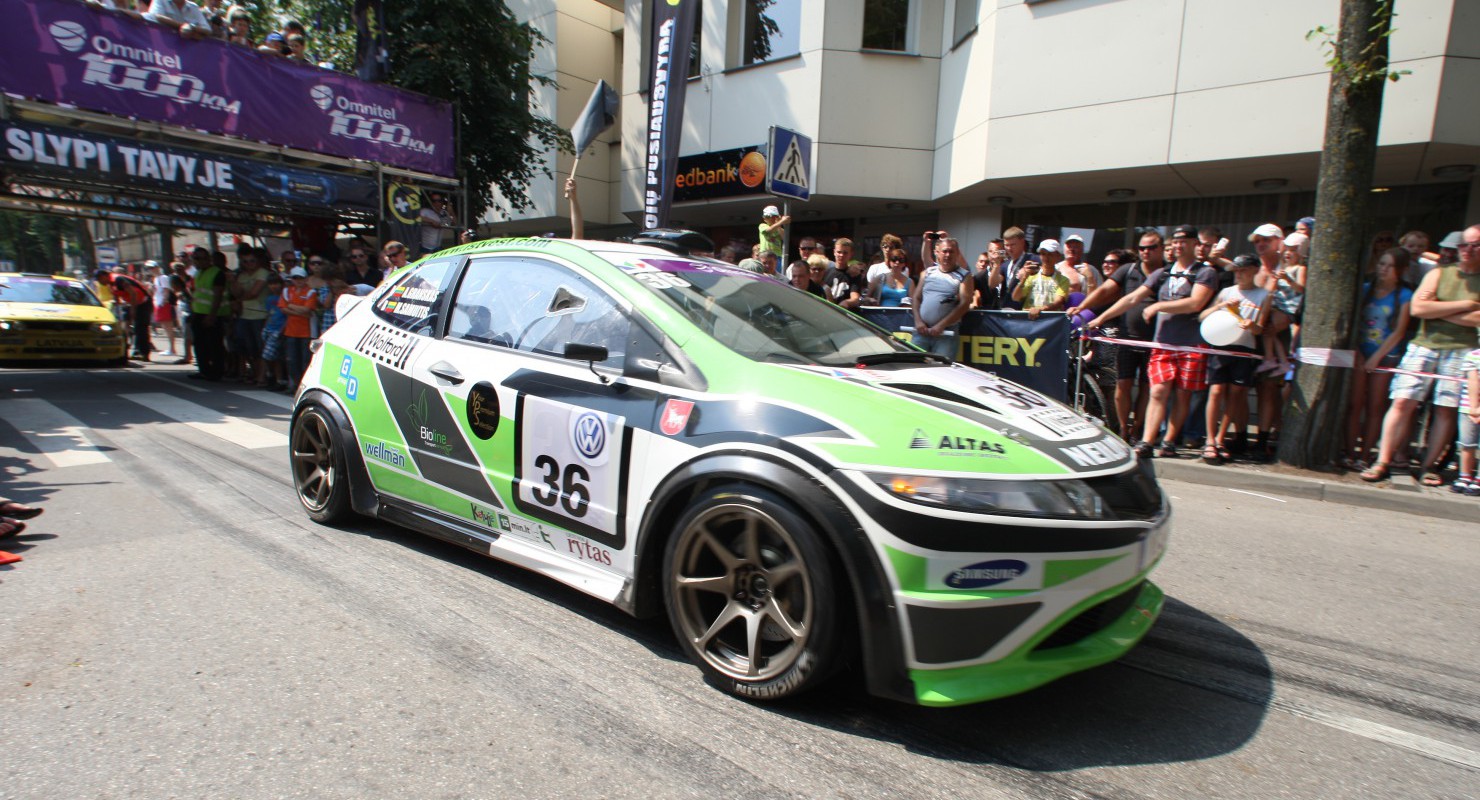 Start Number: 36
Team: Neiluva-Martin Sport
Car: Honda Civic Type-R
Pilots: Martynas Samuitis ir Arūnas Granskas




Year 2010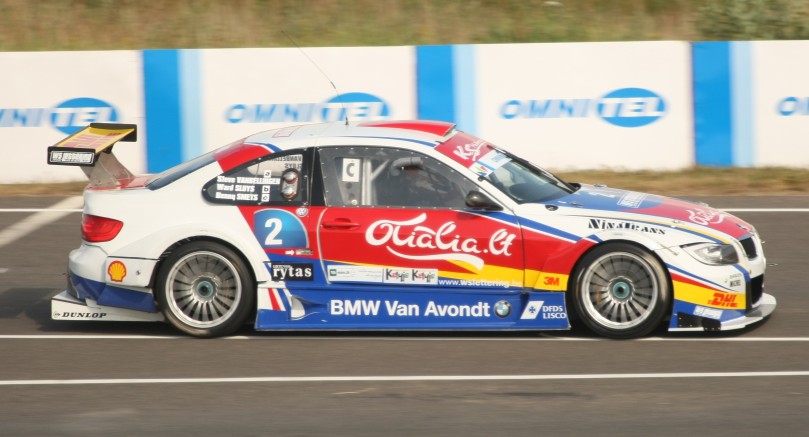 Start Number: 2
Team: KS Motorsport
Car: BMW Silhouette
Pilots: Benny Smets, Ward Sluys




Year 2009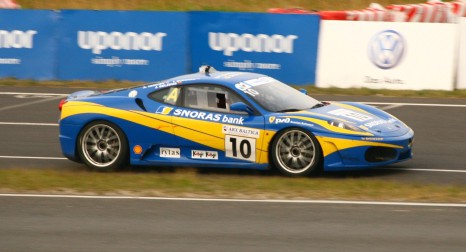 Start Number: 10
Team: SNORAS Client Team
Car: Ferrari F430 Challenge
Pilots: Aleksey Vasiliev, Ilia Burenko, Jonas Gelžinis




Year 2008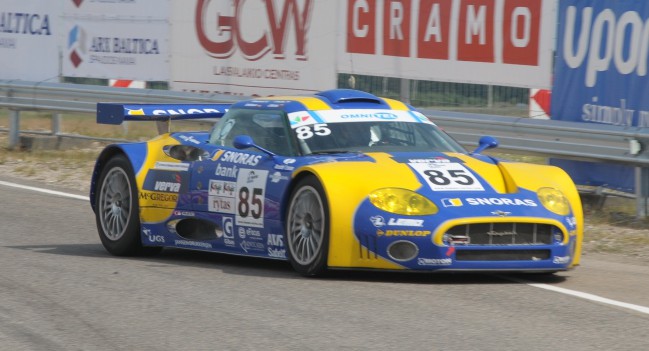 Start Number: 85
Team: Snoras Spyker Squadron
Car: Spyker C8 Spyder GT2R
Pilots: Ralfas Kellenersas, Aleksejus Vasiljevas, Peteris Dumbreckas, Jonas Gelžinis


Year 2007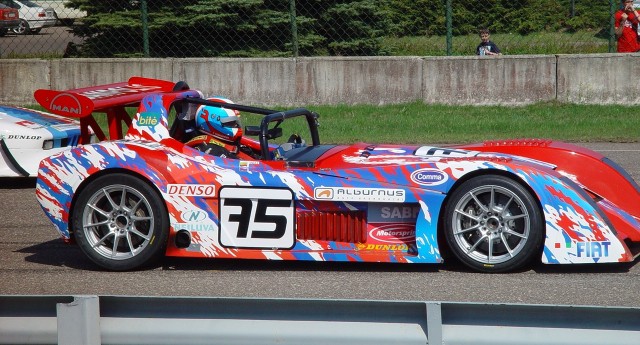 Start Number: 17
Team: Adampolis – Racing Team
Car: AGM Kit car
Pilots: Ramūnas Čapkauskas, Vidas Čebatavičius




Year 2006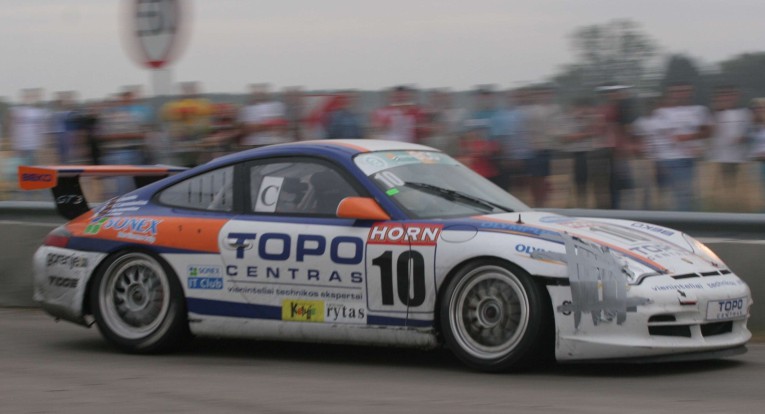 Start Number: 10
Team: Topo centras
Car: Porsche 996 GT3
Pilots: Aurelijus Rusteika, Giedrius Tomas Jarmalavičius, Arūnas Bartusevičius, Jonas Gelžinis


Year 2005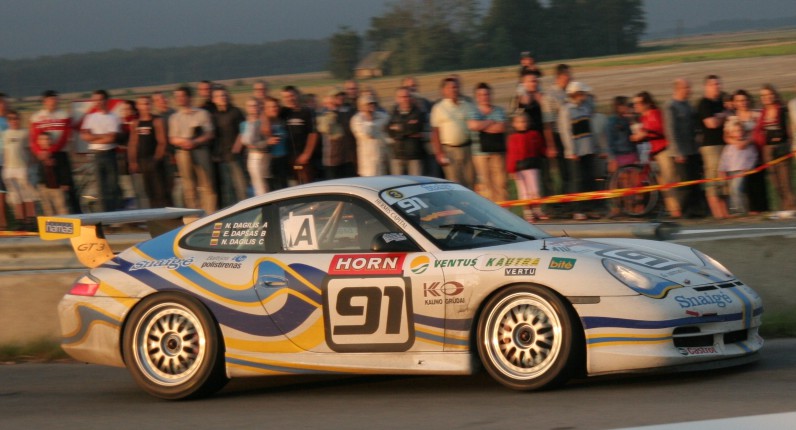 Start Number: 91
Team: Oktanas – Snaigė
Car: Porsche 996 GT3
Pilots: Egidijus Dapšas, Nerijus Dagilis, Nemunas Dagilis


Year 2004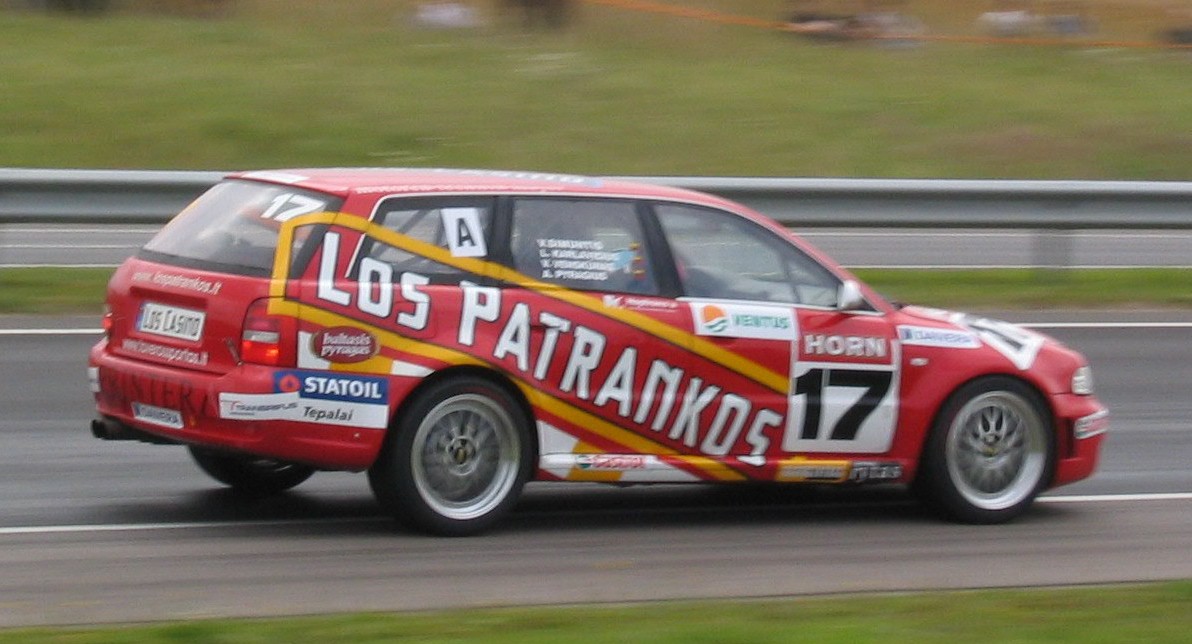 Start Number: 17
Team: Los Patrankos – Printera
Car: Audi RS4
Pilots: Vygandas Simuntis, Linas Karlavičius, Vytautas Venskūnas, Aivaras Pyragius


Year 2003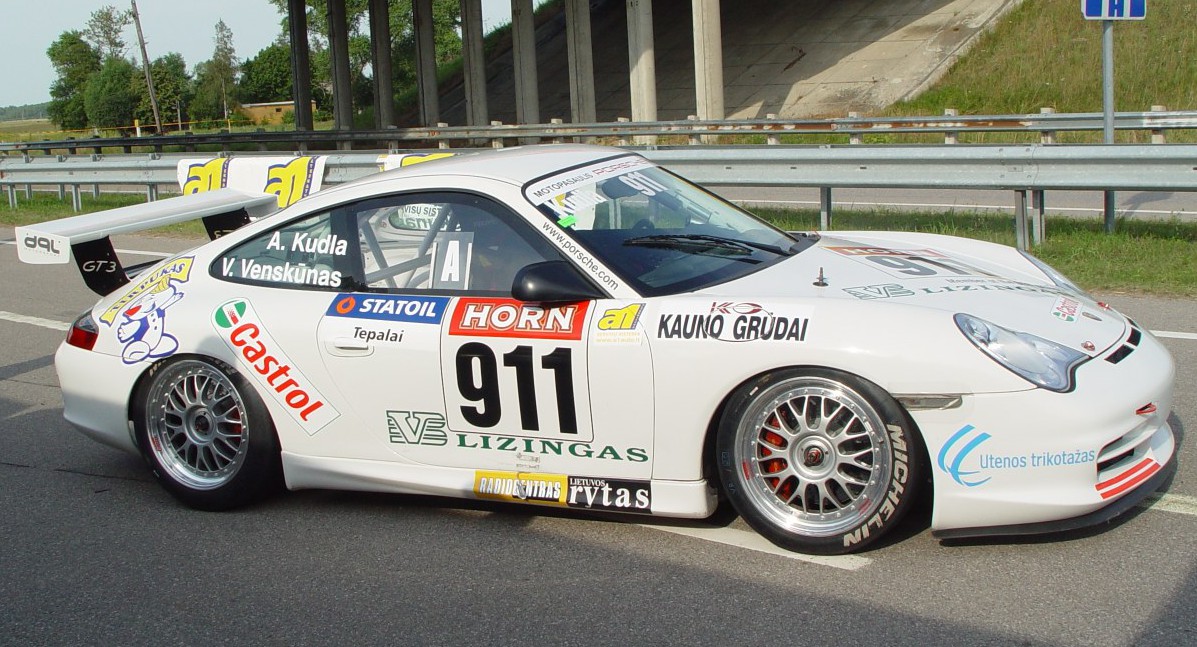 Start Number: 911
Team: SK D.A.L
Car: Porsche Carrera GT3
Pilots: Alfredas Kudla, Vytautas Venskūnas




Year 2002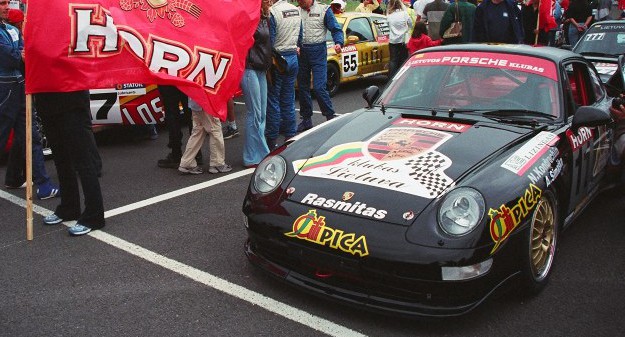 Start Number: 11
Team: "Lietuvos Porsche Klubas"
Car: Porsche 993 Cup
Pilots: Vladas Laurinavičius, Eugenijus Tumalevičius, Aurelijus Simaška, N.Kondrachin


Year 2001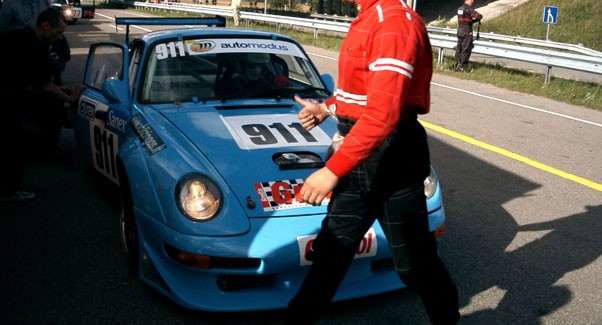 Start Number: 911
Team: "Automodus 5"
Car: Porsche 993 RSR
Pilots: Vytautas Venskūnas, Alfredas Kudla




Year 2000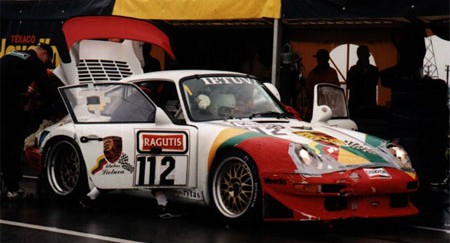 Start Number: 112
Team: "Lietuvos Porsche Klubas"
Car: Porsche 911
Pilots: Vladas Laurinavičius, Eugenijus Tumalevičius, Vytautas Venskūnas


Best lap time:
Qualifying:
Year

Team

Car

Driver

Time

2000

Lietuvos "Porsche" klubas

Porsche 911





01:28.677

2001

Lietuvos "Porsche" klubas

Porsche Carrera GT-2, Turbo





01:25.594

2002

Los Patrankos

Audi RS4

Aivaras Pyragius

01:24.281

2003

SK D.A.L

Porsche Carrera GT3

Alfredas Kudla

01:21.134

2004

Dal Snaige

Porsche 911 GT3

Alfredas Kudla

01:20.738

2005

Adampolis-Mobil racing team

AGM Kit Car

Ramūnas Čapkauskas

01:25.007

2006

Snaige Kautra

Porsche 996 GT3

Nemunas Dagilis

01:24.082

2007

Kauno Grudai Sonex

Porsche 911 GT3

Jonas Gelžinis

01:30.168

2008

Snoras Spyker Squadron

Spyker C8 Spyder GT2R

Peter Dumbreck

01:19.438

2009

Oktanas Racing

Porsche 997 GT3

Nemunas Dagilis

01:21.100

2010

KS Motorsport

BMW Silhouette

Steve Vanbellingen

01:19.616

2011

Snoras Spyker Squadron

Spyker C8 Laviolette GT2

Peter Dumbreck

01:27.970

2012

15 MIN GENERAL FINANCING

Porsche 911 GT3 Cup

Nemunas Dagilis

01:26.192

2013

BarBar'a-Bauer Team

Algirdai Aquila SR 1

Ramūnas Čapkauskas

01:19.069

New track configuration

2014

Speed Factory Racing

Radical SR8

Konstantinas Calko

Lap time record

01:07.046



2015

General Financing – Autopaslauga by Pitlane

Porsche 911 GT3 Cup

Jeroenas Bleekemolenas

1:09.679

2016
Carre & MVP by Algirdai

 



Aquila CR1

 



Ramūnas Čapkauskas

 



01:09.724

2017
Exit Palanga by Algirdai

 



Aquila CR1

 



Ramūnas Čapkauskas

01:09.952

2018
Palanga Spa Hotelby EMG Motorsport

 



Porsche 991 GT3

Robertas Kupčikas

 



01:10.180

2019
ARC Bratislava

 



Lamborghini Huracan ST

 



Konstantin Calko

 



01:08.907

2020 
Circle K milesPLUS Racing Team

Porsche GT3 Cup Gen2

Ralf Aron

01:08.973

Race:
Year

Team

Car

Driver

Time

2000

Gardėsis – Baltpark

BMW

Ramūnas Čapkauskas

01:23.835

2001

Automodus V

Porsche 993 RSR

Alfredas Kudla

01:24.766

2002

Los Patrankos

Audi RS4

Aivaras Pyragius

01:23.941

2003

SK D.A.L

Porsche Carrera GT3

Alfredas Kudla

01:21.794

2004

Dal Snaige

Porsche 911 GT3

Alfredas Kudla

01:21.596

2005

Oktanas-Snaige 1

Porsche 996 (arba Carrera) GT3

Egidijus Dapšas

01:26.641

2006

Snaige Kautra

Porsche 996 GT3

Nemunas Dagilis

01:24.574

2007

Adampolis Racing Team

AGM Kit Car

Ramūnas Čapkauskas

01:25.245

2008

Snoras Spyker Squadron

Spyker C8 Spyder GT2R

Peter Dumbreck

01:19.041

2009

Oktanas Racing

Porsche 997 GT3

Nemunas Dagilis

01:22.188

2010

Oktanas Racing

Porsche 997 GT3

Robertas Kupčikas

01:21.032

2011

Snoras Spyker Squadron

Spyker C8 Laviolette GT2

Peter Dumbreck

01:19.153

2012

BOD-BAUER TEAM

Aquila CR1 Racing LS7

Ramūnas Čapkauskas

Lap time record 01:17.270

2013

BarBar'a-Bauer Team

Algirdai Aquila SR 1

Ramūnas Čapkauskas

01:18.05

New track configuration

2014

Speed Factory Racing

Radical SR8

Konstantinas Calko

01:08.966

2015

General Financing – Autopaslauga by Pitlane

Porsche 911 GT3 Cup

Jeroenas Bleekemolenas

01:11.490

2016
Carre & MVP by Algirdai

 



Aquila CR1

 



Ramūnas Čapkauskas

01:10.331

2017
Palanga Spa Hotel by EMG Motorsport

 



Porsche 991 GT3 Cup

 



Steve Vanbellingen

 



01:11.659

 



2018
Circle K milesPLUS Racing Team

 



Porsche 911 GT3 Cup

 



Ralf Aron

 



01:10.862

2019
ARC Bratislava

 



Lamborghini Huracan ST

Konstantin Calko

 



01:09.5 69

2020

Circle K milesPLUS Racing Team

Porsche GT3 Cup Gen2

Ralf Aron

01:09.553